FEW WORDS ABOUT
---
FLOWTZ ON will not only bring back your social life, but also bring back the fun!

Besides that, these Flowtz are the chillest Flowts you will ever find!

With 2 cupholders and a food holder you won't miss anything in the water or at your favorite party!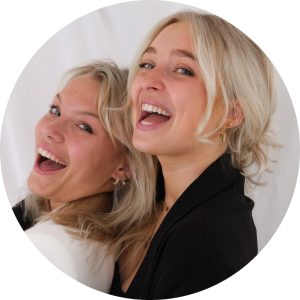 Flowtz On is inspired by our love for events, people and fun. We are two creative young entrepreneurs who see the possibilities in the impossible situations. We, Nikki Langhout and Juul van Mil are the 'floating powers' behind Flowtz On. Since the outbreak of the global pandemic COVID-19, which also has an impact on the events industry, we saw it as a challenge to look at other and creative solutions. While brainstorming together, we have created Flowtz On. Flowtz on is here to still create opportunities for organizing events and make them even more fun! We have created a product that actually makes social distancing in some cases very cool. Our goal is to bring people together again, make them happy and make you happy!  ​ So let's FLOWTZ ON together! You want your own branded social distance float?  Contact us!
---
WRITE US
info@flowtzon.com
---
DISTRIBUTION ADDRESS
Curieweg 8F
2408 BZ Alphen aan den Rijn
The Netherlands
---